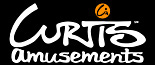 assures our Visitors that we honor your personal privacy throughout your online entertainment experience here.
NO PERSONAL INFORMATION WHATSOEVER is covertly gathered, nor is any ADVERTISING, SPYWARE, MALWARE, or SCUMWARE of ANY KIND covertly conveyed to our Visitors.
( * JavaScript assessment of the Visiting Computer's Clock time is required to allow Visitors to "arrive" at YoYo Island's changing times of day. )
PLEASE NOTE:
Visitors choosing to use the "off-island" links displayed throughout this site do so at their own discretion and responsibility.
While we do our best to vet the links we think our Visitors will greatly enjoy, some sites may use covert information-gathering features, and/or may contain content, or promote activities, that certain persons may deem objectionable.
WE HOPE TO GAIN OUR VISITORS' TRUST, AND ASSURE THEM THAT THIS SITE DOES NOT INTENTIONALLY DISSEMINATE MALICIOUS CODE.